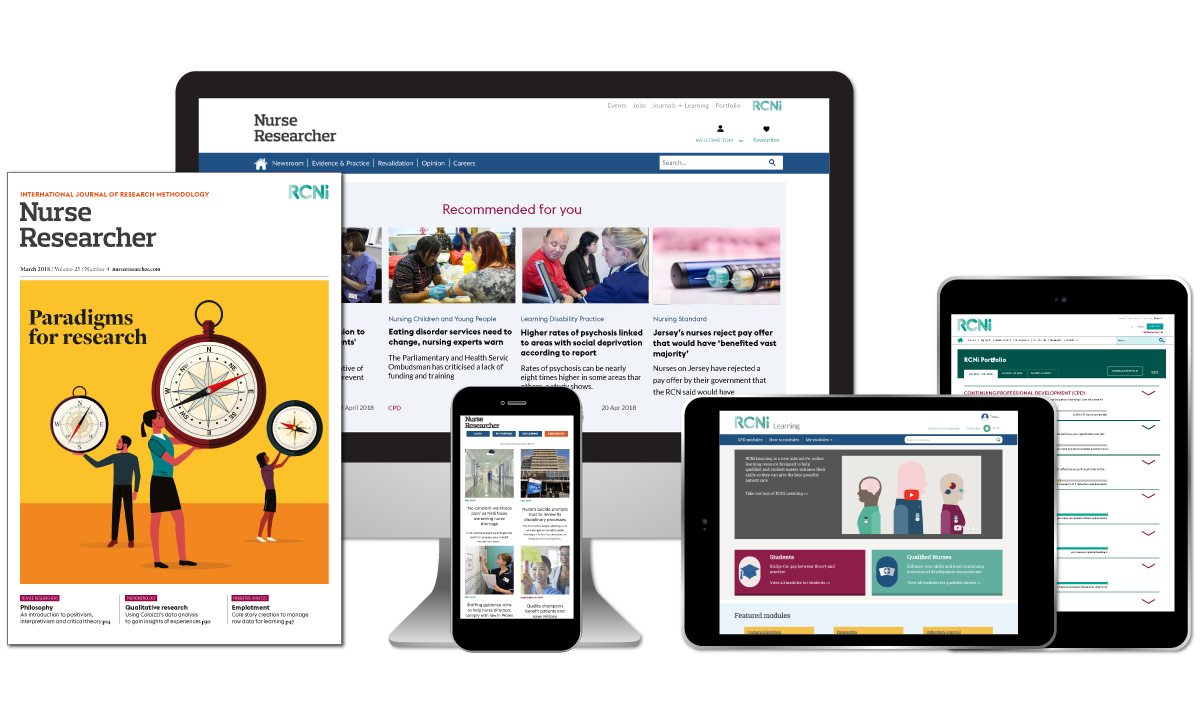 Digital or print journal

Get the latest news, revalidation guidance, policy updates, clinical practice, peer-reviewed CPD and research articles sent straight to your door or inbox.

Journal website

Unlimited access to breaking news, careers advice and a fully searchable archive of clinical and CPD articles. You can even read 10 free articles a month from any other RCNi journal, no additional subscription required.

RCNi Learning

With over 200 RCN-accredited modules to choose from, this interactive learning resource will help you enhance your skills and meet personal CPD requirements for revalidation. All content is evidence based and peer-reviewed by industry experts to ensure it promotes best practice.

RCNi Portfolio

Store, build and track your evidence for revalidation in one easy to manage online space. RCNi Portfolio includes access to a library of CPD articles and interactive self-assessment exercises that once complete, can be saved straight into your portfolio.
Subscribe from just £7.80 per month