Subscribe today and enjoy full access to Learning Disability Practice - a unique journal for nurses and carers of people with learning disabilities.
This exclusive subscription package includes these valuable resources: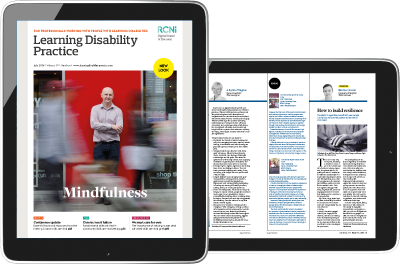 Digital RCNi journal
Emailed to you bi-monthly, the digital edition is a fully searchable and interactive version of the printed journal.
Exclusive benefits of the digital journal:
Receive the issue on the day of publication
Available on tablet and smart phone so you can access on the move
Interactive content – readers can go directly from the magazine to related content online
Access to the digital edition archive containing every issue published since 2007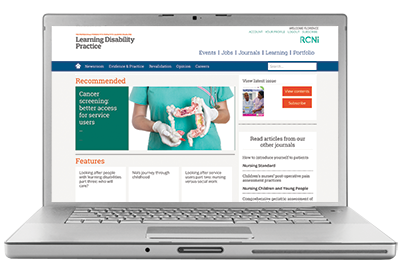 Unlimited access to journal website
Access breaking news, careers advice and a fully searchable archive of research and clinical articles. A selection of new content features videos and podcasts to develop your understanding of a topic or issue.
The website has been designed to work perfectly on all your devices, meaning you can access our online resources any time, any place.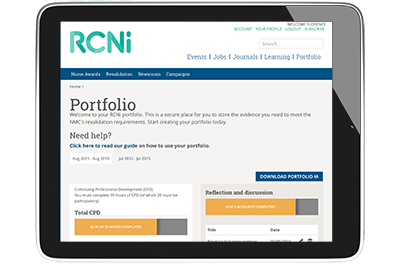 RCNi Portfolio
Built to help you meet the NMC's revalidation requirements, the portfolio allows you to store and track your evidence of personal and group delivered CPD, practice hours, reflective accounts, practice related feedback and professional indemnity. You also have access to 50 self- assessment questionnaires so you can build your evidence easily.