The Patient's Choice Award
Voting for the RCN Nursing Awards 2021 Patient's Choice Award closed at midnight on Friday 29th July.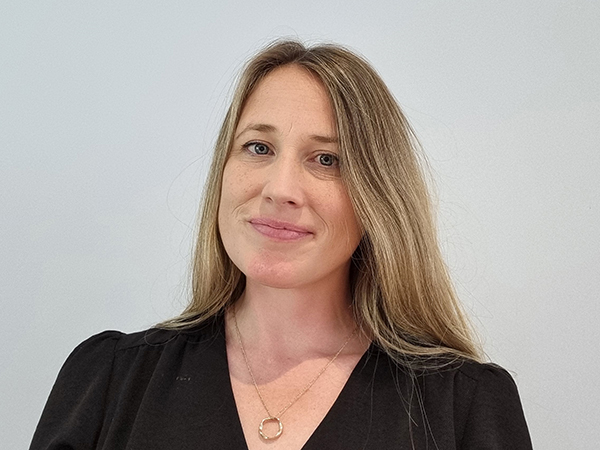 A. Sarah Malik
Specialist Information and Support Nurse, Compassion in Dying
Elizabeth Pepper has nominated specialist information and support nurse Sarah Malik for the advanced care planning that ensured her husband had a good death

'Sarah Malik is a life-changer! There have been a number of occasions when either my late husband or I have needed to be supported by, guided by, informed and counselled by her.

Without Ms Malik's compassion, empathy, knowledge and understanding, neither my husband nor I would have begun and then persevered in writing our individual Advanced Decision to Refuse Treatment. At his death, I learned just how critical it is to have this document in place.

In 2019 when my husband, who had Parkinson's, wanted to write an Advanced Decision statement, but I could only cry and didn't want him to, it was Ms Malik to whom we both turned. She gently and empathetically reassured and guided us both.

We would phone and phone again with anxieties and questions but she patiently helped us arrive at a consensus. My husband got his Advanced Decision and Ms Malik helped me to recognise that my concurrence wasn't giving up on him, I was actually supporting and empowering him. She knew so much too, about what happens at death, and in different places, including hospitals – vital information she shared with enormous sensitivity.

The value of this essential document was revealed when my husband was at the end of life in 2020 and the GP wanted to send him to hospital. This was the complete opposite to my husband's wishes as he wanted to die at home. This document – and Ms Malik – gave me the backbone to make a stand. If he had gone to hospital it would have been a dreadful end of life as it was not the one he wanted and he had lost all control. Instead, he was able to die at home, just as he wanted to.

I again spoke to Ms Malik. I was bereaved and angry at the way my husband's wishes could have been overruled but, again, I found such comfort in her informality, openness and empathy. She always treats you as if you are the only person on her list that day.

Recently, I have been reflecting on my own Advanced Decision and, once again, I turn to Ms Malik for the insightfulness, empathy and endless patience she offers. She is so very worthy of recognition.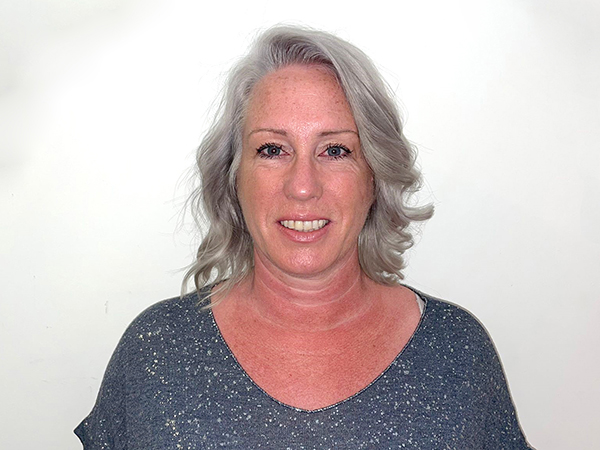 B. Karen Vernon
Nurse practitioner, Mersey Care NHS Foundation Trust
A young woman has nominated mental health nurse practitioner Karen Vernon for giving her hope that 'life is worth living again' when she had none

'Karen has saved my life. She has helped me and my family navigate my diagnosis of emotionally unstable personality disorder and autistic spectrum condition.

'Even though I don't have psychosis, Karen kept me in her early intervention team for psychosis and managed me until I was 18 and could move to the personality disorder hub. Karen spent her own time reading up on dialectical behaviour therapy to see if she could help me when I wouldn't engage with the psychologist.

'At my many hospital and emergency department admissions, Karen sat with me in her own time when she should have been with her own family. She has talked me down from stressful feelings and suicidal intentions, and I know this put a lot of pressure on her. She would return my calls and texts on her lunch breaks when they were outside of my appointment times.

'Karen has never given up on me and has made me feel that I am worthy of living when I felt I was not. She would talk calmly and kindly to me through closed doors when I wouldn't come out of the room to be seen.

'She patiently supported and helped me face many difficult situations, and kindly tried to put boundaries in place, and never got annoyed at my endless text messages to her. There were many times I wouldn't get out of bed, but Karen helped me understand small steps and motivated me with her positive manner, which enabled me to restart work.

'Karen has helped me attend meetings and engage with other professionals. The coping strategies she has helped me develop I use daily. She has helped my mum understand me and helped me rebuild my relationship with my dad.

'She helped me create a ladder of goals to try and climb, which I'm currently still working on. She is a positive role model and I hope her hard work, effort and determination is acknowledged.'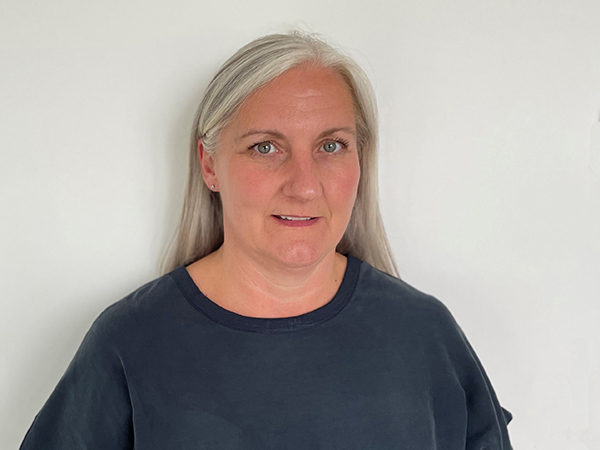 C. Yvonne Millerick
Nurse Consultant, NHS Greater Glasgow and Clyde
Nurse consultant Yvonne Millerick was nominated by John Stuart for care given to his mother

Nurse Millerick is very competent, caring and compassionate, and as a heart failure palliative care nurse consultant, her outstanding care of my mother in the community has reduced the need for repeated hospital admissions. My mother has longstanding heart failure. At a clinic appointment several years ago, the consultant cardiologist advised that she had end-stage heart failure and could either be admitted to hospital for immediate treatment or managed at home by the heart failure palliative care service.

Since then, Ms Millerick has frequently visited mum at home to ensure that her condition remains stable and is effectively managed, as well as offering psychological support to her, my dad and members of the wider family. This has allowed the family to spend more time with mum during the final stages of her life and for her to remain at home surrounded by loved ones.

We can call Ms Millerick at any time if there are changes in her condition. This has given us tremendous support and confidence, with calls often resulting in changes in medication regimes and or an immediate clinical assessment at home. This has included out of hours and weekends when she was supposed to be off duty.

The care Ms Millerick has provided has been truly personalised and holistic. She has coordinated the provision and installation of home adaptations and equipment, as well as financial support, and liaises with other services such as the GP, district nurses and home carers.

On occasion she has reviewed my 91-year-old father during visits to my mum, liaising with his GP to address his needs. She identified the pressures the family has been under and arranged respite care. She has also engaged in difficult family discussions regarding the sustainability of the family continuing to provide 24-hour care at home.

The phrase going above and beyond may perhaps be overused but it certainly applies to Ms Millerick. In the eyes of a family who have been witness to this consistently high level of holistic care, her professionalism, commitment and compassion deserves to be recognised.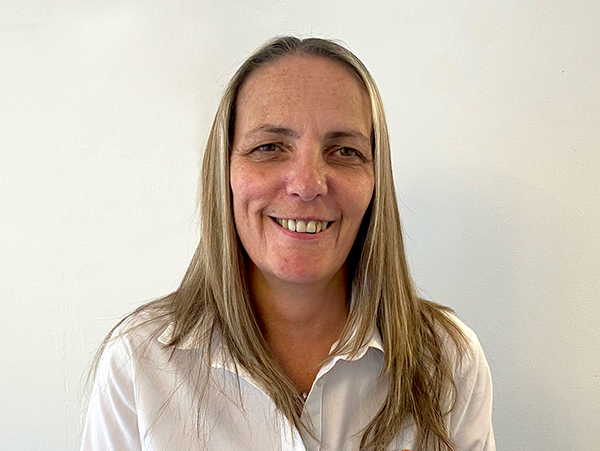 D. Nicola Mould
Staff nurse, HC-One
Care home manager nominated by community nurse Jennifer Dodds for the outstanding care given to her mother at the end of her life.

'Nicola Mould led the care given to my mum at Orchard Mews in Newcastle Upon Tyne during the last weeks of her life. The whole team was brilliant, but Ms Mould's leadership was amazing and the way she co-ordinated care stood out. Ms Mould could not do enough for mum and for all of us.

My mum had Alzheimer's and was discharged from hospital post-Covid for palliative care. She had pressure ulcers and had lost a lot of weight.

Ms Mould made every effort to support my mum, me and my siblings during this traumatic and sad time. The whole team was lovely, helping mum to settle in and allowing us to visit within Covid guidelines.

Mum was unconscious during the last week of her life and we were able to be with her at such a horrible time. Ms Mould went above and beyond her role to support and help us all.
When mum's health deteriorated, she often stayed at work hours past the end of her shift to wait for the GP to come to review her. She would make sure the plan was implemented and that mum was comfortable and pain free.

She has an amazing team at Orchard Mews with a patient-centred care philosophy. Due to the nursing care delivered by Ms Mould and her team, my mum's pressure ulcers healed, she was comfortable, pain free and respected during her stay and was able to pass away with dignity.

We want to say a massive thank you to Ms Mould and truly believe she deserves recognition. She was professional, empathetic, knowledgeable and supportive throughout mum's time at the care home. We are all so grateful to her for her outstanding nursing care and we will never forget her.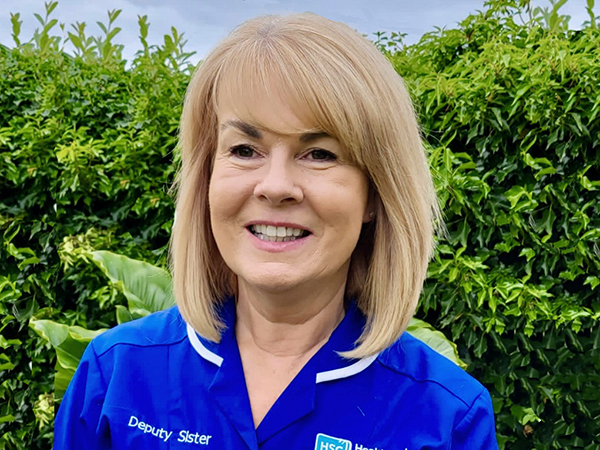 E. Diane Lyttle
Staff nurse, Southern Health and Social Care Trust
Christine McCaughey, whose teenage son has complex needs, nominated community nurse Diane Lyttle for going to extraordinary lengths to support the whole family

'Community children's nurse Diane Lyttle was our son Blake's ward nurse when he was three weeks; now he is 14, she is his community nurse.

'Blake has numerous medical conditions related to abnormalities in two chromosomes. Luckily, we've had Ms Lyttle, a nurse who has gone above and beyond at every hurdle we have faced. If every family of a child with disabilities had a nurse like her their troubles would be halved.

'One night when he was 16 months old he needed a hospital transfer and she offered to get out of bed after working a long day to come and escort him.

'On another occasion, I found Blake needing CPR. I rang Ms Lyttle, who rushed to our home, arriving the same time as the ambulance. She packed essentials, liaised with the ambulance crew, then stayed with my husband while Blake and I went to hospital.

'She's been a rock to us all as a family, especially during the pandemic, and when it comes to getting care packages sorted, she's in front of the panel making sure we get all the help we need. She is often our voice in a room of healthcare professionals.

'She spends three to four mornings a week with Blake so I can sleep and she has him shining like a pin and ready for the day ahead. She understands, stands up for families' rights and cares for the kids like they are her own, even if that means working extra hours.

'We have had a very rocky three years with Blake. He needs a lot of care and no matter what we require, Ms Lyttle steps up, whether in uniform or not.

'Blake's recent stay in Great Ormond Street Hospital was expected to last two weeks, but he stayed seven months. Throughout that time she called regularly to lend support and once turned up in London to check we were okay.

'Whether collecting Blake's prescriptions, running over the country to get equipment, attending meetings, ensuring all Blake's care needs are met after her shift has ended, or bringing fresh food to a very tired mummy at hospital, Ms Lyttle has been a rock.'