The Patient's Choice Award
Voting for the RCNi Nurse Awards 2020 Patient's Choice Award opens 9am Monday 17 August.
A. Isobel Corrie
Staff Nurse, South Warwickshire NHS Foundation Trust
Cardiac arrest on a long-haul flight: 'this brave young nurse saved my life'

Flying home from a two-week holiday in Thailand, Isobel Corrie was looking forward to her graduation from Oxford Brookes University the following week and then starting her first role as a qualified nurse at Warwick Hospital. She was fast asleep but was woken by the person sitting next her, who told her there was an emergency on board and there had been a call over the tannoy asking for anyone with medical experience.

Fellow passenger James Birch, who was also travelling home after a holiday with his partner, had gone into sudden cardiac arrest three and a half hours into the flight. 'Despite only recently having qualified, an amazing young lady stepped forward when the call for help was made, and pulled me back from a flat-line cardiac arrest,' says Mr Birch.

'In the cramped environment of a long-haul aircraft at 38,000 feet she managed the small cabin crew team for 45 minutes until we could divert to a suitable airport with a hospital close by. Thanks to the CPR she administered, and the use of the onboard defibrillator, my life was saved,' he says. 'The emergency care she supervised was so thorough that despite the length of time that the event continued for, I have suffered very little in health consequences as a result. If she had not stepped forward I would not be here to tell the story.'

Mr Birch has nominated Ms Corrie for the Patient's Choice category of the RCNi Nurse Awards 2020. He adds that, as a fellow passenger, Ms Corrie was 'under no obligation to put herself into this stressful and high-pressure situation'. 'Very few people would have done the same, or with such efficiency and professionalism,' he says. 'This brave young lady saved my life when it would have been easier to sit quietly and do nothing. I am in no doubt whatsoever that had she not stepped forward I would not be here to recount the story today. As much as I genuinely believe she deserves this award more than anyone else on earth, it would not be anywhere near enough to express our eternal gratitude for what she did.'

Ms Corrie, who now works in the gastrointestinal surgery department at Warwick Hospital, says she is shocked to have been nominated.

'My first year as a nurse has been a rollercoaster – lots of highs and lows and valuable learning experiences, but this is a real high. I am in such a supportive team and I am enjoying being a nurse so much.'

She says of the incident: 'I was a bit disorientated from sleep and had only experienced a peri-arrest situation during my training, but I started thinking about my ABCDE [approach to assess the deteriorating patient]. 'Doing compressions for the first time cramped into an aisle was surreal and when you are a student you always have someone watching over you to make sure you are doing it right. I told myself that I was all this man had and I was going to do my best, and that nobody was watching and I was not being judged.

Later, she contacted Mr Birch via social media to see how he was. 'I was finding it hard to process,' she says. 'James and his partner could not remember much and were finding it difficult to process too, so we helped each other – it has been our debrief and we remain in contact.
B. Marie Perry
Case Manager, NHS Walsall Clinical Commissioning Group
Safeguarding against the odds: 'this highlights what learning disability nurses do.'

Concerns had existed for some time about Jonas*, a young man with learning disabilities. There were signs that Jonas' was at risk, but despite a wide range of professionals providing support, no-one had collected enough evidence to allow Jonas to be moved to a place of safety. Learning disability nurse Marie Perry has been nominated for the Patient's Choice award for the determination she showed in safeguarding Jonas.

'Without her, he would have died – and we would be looking at another serious case review,' says Nicola Protheroe-Jones, who nominated Ms Perry. 'She was the first to recognise the issues and for nine months, she went all out to unravel the family's history and make sure this information was heard - chasing leads and clinicians to ensure all the information about the family was collected and followed up.'

Ms Perry, who works for NHS Walsall Clinical Commissioning Group in the West Midlands, methodically contacted every professional connected to the case – including GP surgeries, pharmacists, consultants, care providers, learning disability nurses, drug rehabilitation units, social services, lead commissioners and police.

She engaged with them and asked services to justify their actions before formulating a plan they had to adhere to. 'All these people needed to play a part and Ms Perry managed to conduct the orchestra with passion and dignity,' says Ms Protheroe-Jones.

Daily monitoring of their responses culminated in legal advice being taken and the informed decision to move Jonas to a place of safety. 'It is hard to put into words the impact on Jonas,' says Ms Protheroe-Jones. 'I know him well enough to know that he would want to thank this nurse for all the effort and dedication she showed towards trying to improve his life. She stood up against great animosity but held her ground.

'He would want to thank her for the 36 phone calls she made in one day chasing a range of professionals for a response and the days of meticulous planning to get everyone connected with the case aware of the situation and taking the actions she felt were needed.

'He would also want to thank her for the fact he is now safe and happy and has company that stimulates him. He would want her to know that he is smiling and using his voice and without her, he would never have been heard. I have no doubt that Marie saved his life – and now he is living his best life.'

Ms Perry says she is surprised to be nominated, but the real satisfaction comes from knowing Jonas is safe and happy. 'I am honoured and I hope it highlights what we do as learning disability nurses. I hear too often that "it is not proper nursing". My colleague Lisa Smith also deserves this award for picking up so much of my other work – otherwise this would have taken many more months.'

*Not his real name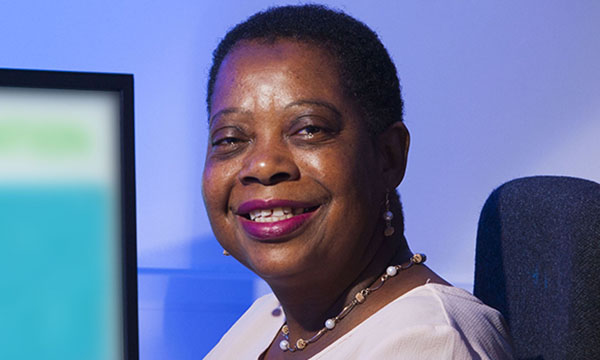 C. Mary Makarau
HIV Clinical Nurse Specialist, Central London Community Health NHS Trust
HIV nurse specialist 'helped me rediscover my sense of purpose and self-confidence'

'I was full of dreams before I was diagnosed with HIV,' says a young man who nominated Mary Makarau. 'Afterwards, all my hopes were in tatters and my family had rejected me. I had nobody. 'HIV clinical nurse specialist Mary tried to help me but I refused to see anyone. But with infinite kindness and compassion, she waited at my door, knocked and pleaded with me to give her a chance. When I finally opened it, I realised that Mary was a gift. She made me understand my life wasn't over, that I could lead a healthy, happy and fulfilling life if I took my meds. Her support helped me rediscover my sense of purpose and self-confidence. Now I am starting doctoral studies,' he says. 'None of this would have been possible without Mary. At the height of my distress, I would frequently contact her at night and not once did my call go unanswered. No words can describe what Mary has done for me'.

He is one of three patients who have nominated the Central London Community Healthcare NHS Trust nurse for the RCNi Patient's Choice Nurse Award, praising the support and care she gives people affected by HIV. A fellow nominator was also finding it difficult to come to terms with his diagnosis and had been rejected by his family.

'I was struggling to take the antiretroviral drugs, felt isolated and rarely went out,' he says. 'Mary visited me every day at home to support me with my medication, comfort me when I was emotional and explain that I could live a fulfilling life to old age.

'Mary was a gift. She made me understand my life wasn't over, that I could lead a healthy, happy and fulfilling life if I took my meds. I love her visits and can talk freely with her. She makes me feel like I am the only person she looks after. Thanks to her wonderful care I am enjoying life again. She told me never to allow HIV to control my life. Now I am the one who is controlling the HIV.'

Letitia had hit rock bottom when she met Ms Makarau. Her ex-husband was diagnosed with HIV then she discovered she'd also been infected. Her husband lost his job and started drinking and she was evicted by the council. She was physically unwell and emotionally fragile but trying to remain strong for her traumatised young son.

'I couldn't trust anyone at this dark point,' she says. 'Then I was introduced to Mary. I could speak to her about everything. She fought like a lion to have my husband admitted to Mildmay Mission Hospital, a specialist HIV hospital in London. She came with me to court for my housing issue and consoled me when I needed it. With warmth, love and sheer persistence, she repeated the message that my life wasn't over until I could take control of it, in spite of the injustices I'd suffered. I now have a good, secure job. Looking back, I sometimes wonder how I've come through so much and I'm still in one piece. What I am certain about is it wouldn't have been possible without Mary.'

Ms Makarau is 'delighted and humbled' to have been nominated by her patients. She became an HIV clinical nurse specialist 20 years ago after supporting a loved one who became infected. She is delighted with how well her clients are doing. 'I am so proud of them,' she says. 'I love my job and supporting people and their families with their health and social issues and helping them to see that they can live a happy and fulfilling life with their diagnosis.'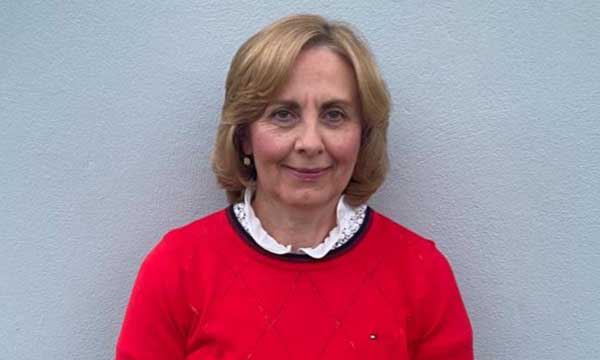 D. Noreen Ferguson
Health Visitor, Western Health and Social Care Trust
Support when families need it most: 'health visitors may not realise the impact they have.'

A health visitor serving a rural area of Northern Ireland has been described as 'a guardian angel, who shows great empathy and gives the families in our community strength and confidence'. Olivia McManus says Noreen Ferguson, who works in Belleek, County Fermanagh, for Western Health and Social Care Trust, not only helped and guided her family through their son's autism diagnosis, but also acts as a rock for the whole community. 'My husband and I struggled to come to terms with the diagnosis,' says Ms McManus. Our hearts were breaking but Noreen helped and guided us with every aspect, so we are now better equipped to deal with it.'

Ms McManus said Ms Ferguson spotted development delays at their son Dáire's two-year review. She and her husband were not ready to face or believe the diagnosis and Noreen recognised this. 'On Father's Day we had a difficult family day out with a very public meltdown, and it really brought home what we were facing,' says Ms McManus. At the health centre the next day, Noreen instantly acknowledged why I needed to see her. She came towards me with outstretched arms and hugged me, one of the most poignant moments in my life.

'The emotion of everything surfaced that day and Noreen spent the afternoon explaining the process of referral, talking me through avenues to get Dáire the best possible interventions, listening to my hopes and fears for my son. This was a very hard day for me and I am indebted to Noreen for being there. Some would say it's her job, but Noreen is more than that to a whole community of families, all of whom admire her friendly and practical approach, where we see her as a true friend, confidante, counsellor, therapist and mother figure.'

Ms McManus says Ms Ferguson not only works hard to ensure families in the community get the services and referrals they need, but that 'her compassionate and practical approach unravels the stigma of those referrals'. 'Many mums in our area have been through many different challenges, and it is always Noreen's name that is mentioned for her invaluable support,' says Ms McManus. Whether it be bereavement in a family, special or additional needs, illness or isolation, Noreen is the one we can turn to. She arms us mums with the coping mechanisms and confidence to deal with what comes our way, ultimately benefiting our children.

'In the past year, Dáire has made vast improvements in his speech, eye-contact, social skills and many other areas. Any tears I shed now are ones of happiness and pride at how well he is doing. This is all thanks to Noreen.'

Ms Ferguson says she is shocked to have been nominated: 'I can't believe that someone has been so kind to actually go to the trouble that Olivia did to nominate me. It is so heartfelt and so lovely to hear. It is also recognition for what we do as health visitors. We are a fabulous team. Olivia is a super mum and her husband Brendan is a great dad. I did not realise the difference I had made to her life. I felt I was doing my job. As health visitors, sometimes we do not realise the impact we have.'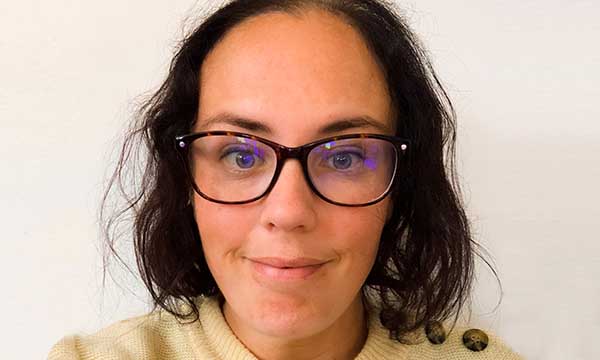 E. Rebecca Betts-Richards
Registered Nurse, Mental Health, Aspire Mental Health Care
A champion for people with personality disorders: 'our nurse always puts us first.'

Women at a mental health residential facility have nominated their nurse for the RCNi Patient's Choice award 'in recognition of 'her hard work and kindness'. Rebecca Betts-Richards, who works for Aspire Health and Care, started working at Chilwell House in Derbyshire in February 2019. 'It was her birthday and she's continued to put us first ever since,' the young women say. 'Rebecca works past her hours nearly every day. If we need to see her five minutes before she is due to leave she will stay. Nothing is too much trouble. Some of us are only 18 years old and we don't have any family. Rebecca arrives every day with a smile on her face. She might be met with miserable ones but she never changes.'

It is not always an easy place to work, they say. 'We make silly decisions and are sometimes not very nice to Rebecca but she never gives up on us. She never panics, never looks stressed no matter what we do and is never mean to us. She doesn't treat us like we are a pain.'

When Ms Betts-Richards arrived at Chilwell House the manager had left. 'Lots of us have been in mental health services for a long time and felt stuck,' say her nominators. 'Most haven't had a good role model in our lives or had anyone show us how to figure out who we are. Rebecca is honest with us in a way that doesn't make us feel bad. We have all faced negativity due to our personality disorder diagnosis but Rebecca treats us like we have a superpower not a disability'.

'Rebecca campaigns for better awareness and challenges the negativity we face. She has stuck her neck out to challenge doctors, nurses, police and people who were not supportive. She is working with our local police to train them about the disorder and our GPs so that they can support us better. She tries to understand why we do things…She teaches us to move forward with our lives and make them what we want to be.

'She shows us that people do care and she encourages and supports us to go to university, college and work. She has also inspired many of us to work with vulnerable people.'

Ms Betts-Richards says she is overwhelmed by her clients' nomination. 'They are challenging sometimes, but we all are. Some have had chaotic homes and experienced trauma at a young age. There is still a stigma around personality disorders and some of the young women who come to live here have never had their diagnosis explained to them. I am angry at the way people have spoken to them, they are so lovely.'

F. Rekha Govindan
Manager | Nurse, Chegworth Nursing Home
The nursing home team that helped me fight for a 'second life.'

A man who was discharged to a nursing home with just weeks to live, but thanks to exemplary care is now happily living his 'second life' has nominated manager Rekha Govindan and her team for the RCNi Patient's Choice award 2020. Trevor Quinlan was discharged to Chegworth Nursing Home in Sutton, Surrey, from a London hospital, with a large wound in his stomach that was failing to heal.

'Rekha and her team saved my life. The hole in my stomach was 15cm - you could see the insides moving. I got an infection and was extremely ill,' Mr Quinlan recalls. 'My surgeon told me and my family that they couldn't do anything more to help me and that I had one to two weeks to live. I wasn't eating. I couldn't walk or anything. The discharge team thought Chegworth would be a place I could go and die comfortably and peacefully, but boy were they wrong. Thank God they sent me there, because Rekha and her whole team saved my life.'

Ms Govindan set about creating a care plan to challenge Mr Quinlan's prognosis. 'Rekha came up with a plan that saved my life and worked with me through everything,' he says. 'She took the wound care into her hands. She even came in on the weekends to check my catheter bag and cover and make sure I was okay, even when she wasn't meant to be working'.

'With her skill, the wound began to heal and I could take off the cover and I finally got rid of my catheter bag. With her focus on nutrition, I put on weight – I was so thin and frail before. The team helped me to get back on my feet and walk again.'

After six months under the team's care, Mr Quinlan had improved dramatically – the wound had shrunk to 3cm and was almost covered.

'Chegworth built me up so much,' says Mr Quinlan. 'The whole team helped me become optimistic and think positively, and worked tirelessly with me on everything. When I was a little better, they took me out and put a hop in my step. I wanted pie and mash so they took me to a nice pub. I wanted to see my mum so they drove me to see her. Rekha and her team even helped me to find accommodation once I was better, on the coast where I am living now. They filled me with hope and made me want to fight and not to die. I was on my death bed but thanks to them now I'm living a happy life.'

Ms Govindan says she is proud to have been nominated by Mr Quinlan. 'He is such a lovely man and a special patient,' she adds. 'Undoubtably, this was my most complex case in my 17 years working in a nursing home. I am proud of the care the whole team at Chegworth delivers for our residents, and I am especially pleased that the complex care being delivered in nursing homes has been being recognised.'